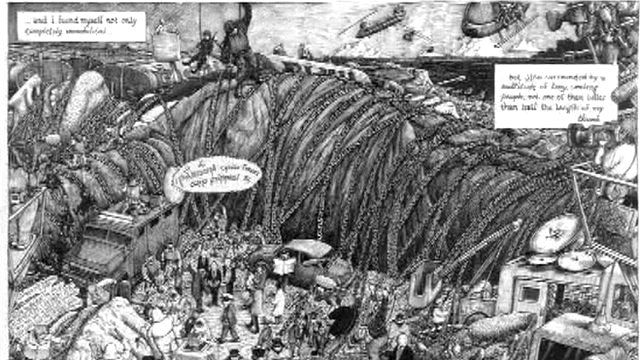 Video
Gulliver's Travels retooled for the 21st Century
Jonathan Swift's classic satire Gulliver's Travels has delighted readers from young children to university professors.
Now cartoonist Martin Rowson has updated the story into a graphic novel which parodies the recent British political scene - in particular Tony Blair and New Labour.
He spoke to the BBC about the process of retooling the parody for the 21st Century.
Go to next video: Jack Black on his 'giant' role