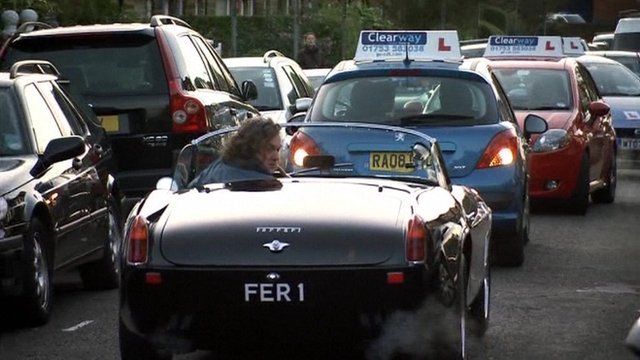 Video
Top Gear admits staging a traffic jam scene
Top Gear has admitted deliberately staging a traffic jam scene in the last episode of the BBC TV series.
Viewers watched presenter James May drive a £5.6m Ferrari California Spider owned by BBC Radio 2 host Chris Evans.
One scene saw May forced to reverse on a tight road after being hemmed in by three cars with learner plates.
A BBC spokesperson said the ruse was "a light-hearted take on the perils of driving one of the rarest and most valuable cars on the road."