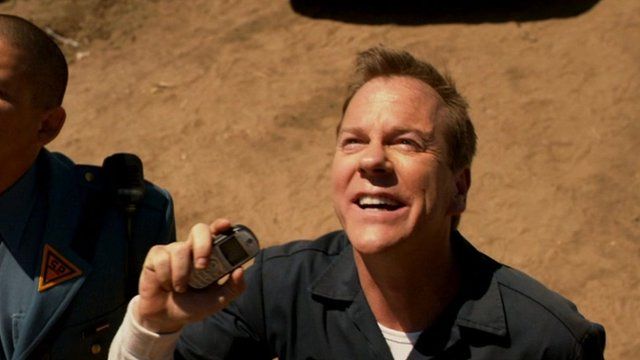 Video
Kiefer Sutherland's television return in Touch drama
Kiefer Sutherland admits his new television role is "vastly different" from 24's counter-terrorist agent, Jack Bauer, but he has been able to find some similarities.
The Canadian actor is set to return to television screens in a new US drama, Touch - as Martin Bohm, a single father who is unable to communicate with his mute 11-year-old son, Jake.
In preparation for the role, Sutherland told the BBC's Genevieve Hassan that he spoke to parents of children with special needs who "had a kind of courage" that reminded him of Bauer.
"They face a similar situation day in, day out, and yet they confront it with the same enthusiasm and love," he said.
Video produced by Rachel Curtis.
Go to next video: Entertainment Headlines