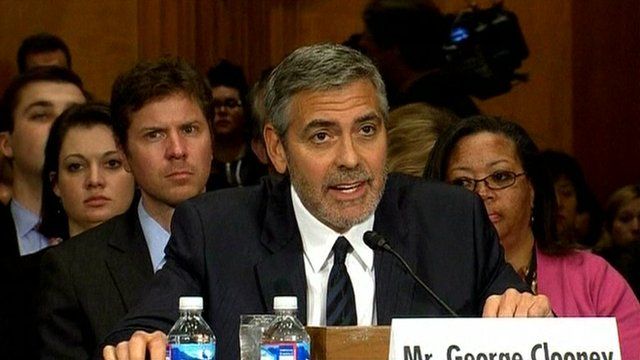 Video
Actor George Clooney warns US of Sudan crisis
George Clooney has warned US lawmakers of a humanitarian crisis in the volatile border area between Sudan and South Sudan.
Before he gave evidence, the US Senate Foreign Relations Committee was shown a film documenting the actor's recent trip to South Sudan with the Enough Project.
The actor secretly travelled across the border to the Nuba Mountains in Sudan, where his party apparently witnessed a rocket attack.
He said what was happening in the area was "ominously similar" to the violence in Darfur, where the UN estimates that 300,000 people have died and 2.7 million been displaced since conflict broke out in 2003.
Go to next video: UN calls for South Sudan aid