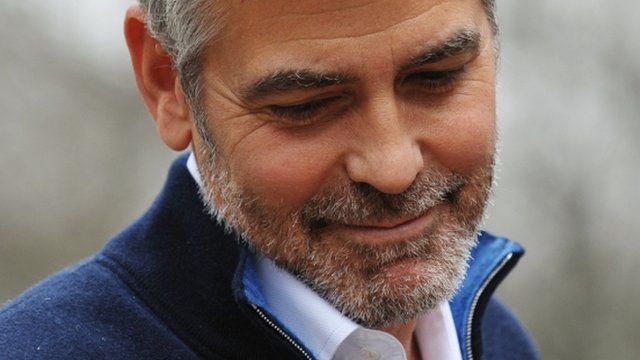 Video
George Clooney released on bail after embassy arrest
George Clooney has been released on bail after being arrested outside the Sudanese embassy in Washington.
The actor was taking part in a protest to warn of a humanitarian crisis in the volatile border area between Sudan and South Sudan.
He was released three hours later after paying a $100 (£76) fine.
Speaking alongside his father Nick outside the jail, he said his stay had been "nice", and joked that his girlfriend Stacy Keibler was "probably thrilled" at his arrest.
Go to next video: Clooney arrested at Sudan protest