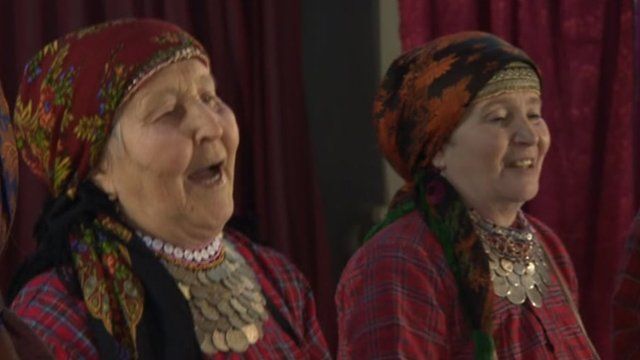 Video
Russian grannies prepare for Eurovision
A group of grannies from a remote village in the Ural mountains will represent Russia at the next Eurovision contest in May.
The oldest of them is 76, which makes her the most senior Eurovision contestant ever.
The Buranovo Grannies hail from the Udmurt minority and normally sing in their language, which is close to Finnish and Hungarian.
But for the Eurovision they will have to master their English.
The BBC's Steve Rosenberg attended their rehearsal in the local culture club and gave them an impromptu lesson in received pronunciation.
The grannies thanked him by singing an old British hit in Udmurt language.