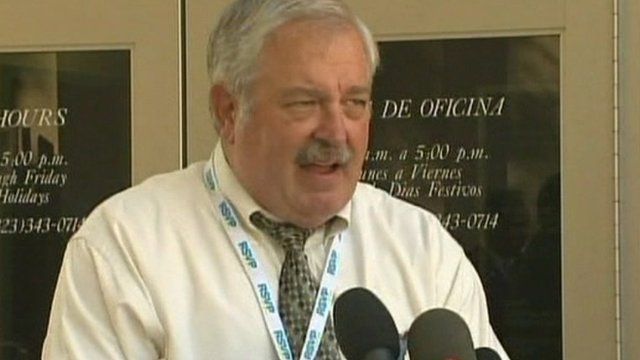 Video
Whitney Houston drowned after cocaine use, says coroner
Coroners in the United States have ruled that Whitney Houston's death was caused by accidental drowning - but heart disease and cocaine use were contributing factors.
The announcement ends weeks of speculation about what killed the singer.
Her body was found submerged in a bath at a hotel in Beverly Hills last month.
Speaking to the press in Los Angeles, Craig Harvey, chief of operations for the Los Angeles County coroner, outlined the department's ruling.
With footage courtesy of JET Magazine.
Go to next video: Oprah interviews Houston's family