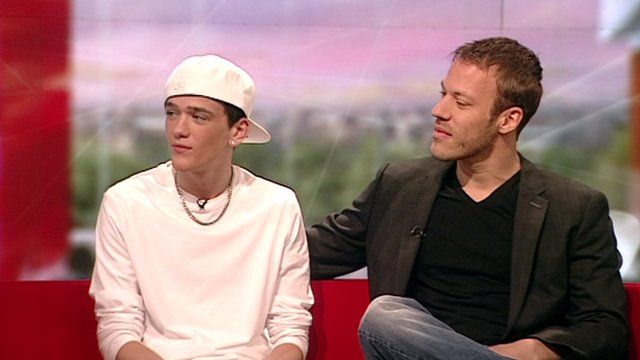 Video
StreetDance 2's George Sampson and Falk Hentshel on new film
Two stars from upcoming film StreetDance 2, George Sampson and Falk Hentshel, talk to Charlie and Susanna about the film.
The film was made after the success of StreetDance 3D, which fused street dance with ballet, and became a box office hit which made nearly all of its money back on opening weekend alone.
George starred in the first film - and his character has returned for StreetDance 2, which blends street dance with latin.
Go to next video: High expectations for The Hunger Games