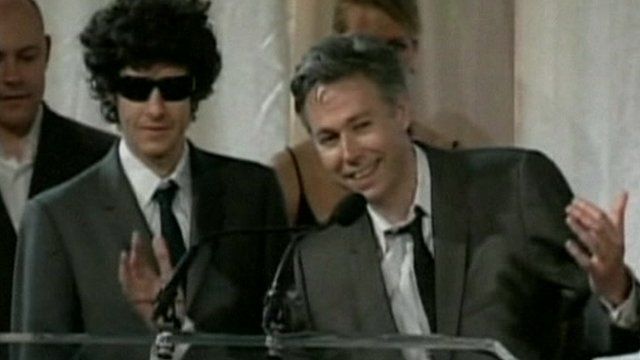 Video
Beastie Boys' rapper Adam Yauch dies aged 47
Beastie Boys star Adam Yauch has died at the age of 47.
The rapper, known as MCA, joined the group co-founded by Mike D and Ad Roc in 1981. They went on to sell more than 40 million albums worldwide.
Yauch was diagnosed with cancer in 2009 but it is not clear whether his death was connected with the illness.
Tributes have already been paid to the star on Twitter, with the likes of De La Soul, Ice T, Joe Satriani and Common passing on their condolences.
Accepting an award for Webby Artist of the Year in 2007, Yauch joked about angering David Bowie.
Music video courtesy of Parlophone