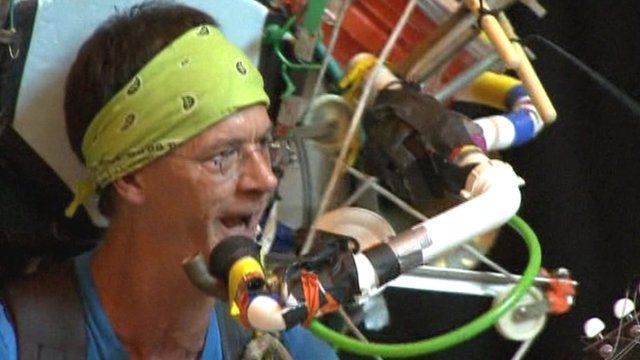 Video
Tough auditions for New York subway performers
Passengers on New York's subway system are familiar with the sight of buskers performing for the crowds, but the musicians who play underground must be scrutinised before earning a spot there.
Every year musicians audition at the annual Music Under New York (MUNY) auditions, which grants permits for performers to entertain subway passengers.
Judge Alex Steyermark explains that competition in tough, while hopeful buskers explain the appeal of performing below ground level.
Go to next video: Central Park ban angers NYC buskers