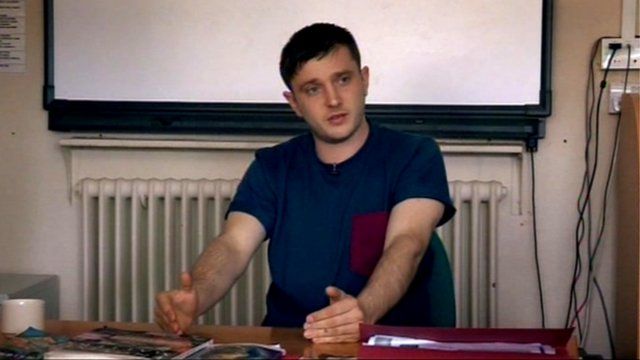 Video
Plan B tells pupils: Hard work will pay off
Musician Plan B has been back at his old school in east London to help mentor the current pupils, plant some positive seeds, and raise their expectations.
The star went to a pupil referral unit in Newham as a teenager when excluded from mainstream school.
He plans to use music, ahead of Radio One's Hackney Weekend festival involving Leona Lewis and Labrinth, to encourage the youngsters to focus on their futures.
As rehearsals for the children's performances stall, Plan B calls the pupils together to offer them some words of advice.
Plan B, Leona and Labrinth: Project Hackney can be seen on BBC Three at 9pm on Sunday 17 June and afterwards on the BBC iPlayer.
Go to next video: Plan B wins hat-trick at Novellos