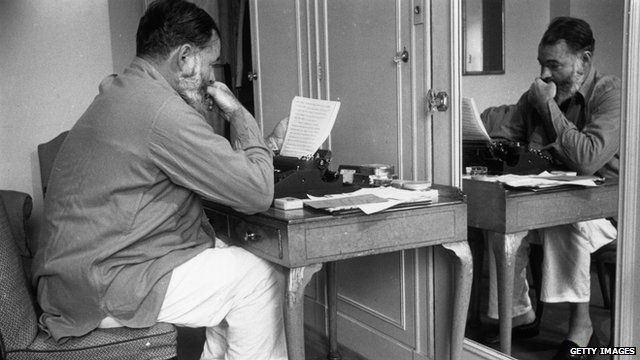 Video
Hemingway wrote 47 different endings to Farewell To Arms
A new edition of Ernest Hemingway's classic "A Farewell to Arms" has been published.
It includes the 47 different ways that he wrote and rewrote the ending.
The book is a fictional account of the author's time in a volunteer ambulance unit in the Italian army during the first world war.
BBC Radio 5 liveUp All Night asked Sandra Spanier, professor of English at Penn State university and general editor of the Hemingway Letter Project, why he decided to kill off Catherine Barkley, the protagonist's love interest.
To listen to other Radio 5 live interviews, please visit the Best Bits page.
Go to next video: How to drink authentic Cuban rum in US