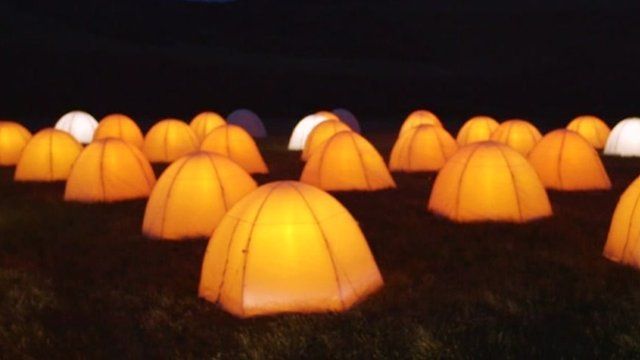 Video
Poetry pods to hatch along the coast
Long time collaborators actress Fiona Shaw and director Deborah Warner have created a unique visual poetry project for the London 2012 Festival.
Peace Camps are a series of living artworks across the UK coastline from Northern Ireland to Cornwall featuring glowing encampments and a soundscape of poetry read by actors including Cillian Murphy and Jonathan Pryce.
Cerys Matthews met with Fiona Shaw to explore the work.
The Culture Show is on Wednesday 18th July at 2200 on BBC Two (2320 in Wales) and afterwards on the BBC iPlayer.
Go to next video: Big Dance 2012: Tomorrow's Men