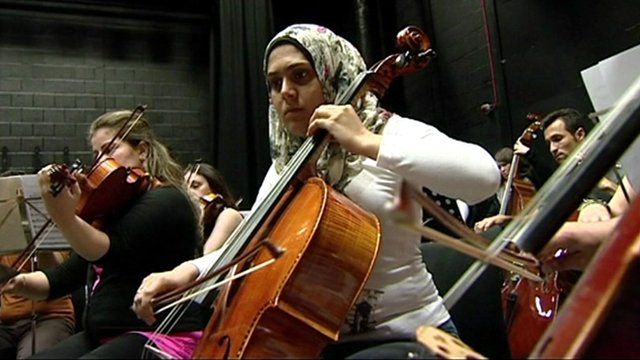 Video
Iraq national youth orchestra: From YouTube audition to Edinburgh festival
Learning to play a musical instrument is hard enough on is own, but to do it when you are scared for your life and without any teachers to show you how, is an even more daunting prospect.
Zuhal Sultan gathered together a group of young musicians and created an orchestra as a way to escape from a world of car bombs and chaos.
Now the group is performing for the first time in the UK with cellist Julian Lloyd Webber.
Our Arts Correspondent David Sillito went to meet the National Youth Orchestra of Iraq.
Go to next video: Iraq youth orchestra to perform in Scotland