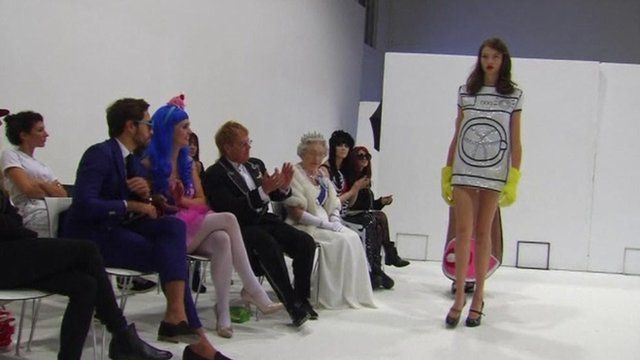 Video
Queen, Elton John and Katy Perry 'on LFW front row'
What sounds like every designer's dream audience - the Queen, Elton John, and Katy Perry on the front row at London Fashion Week - has been made into a reality by one designer... almost.
British designer Philip Colbert employed spoof photographer Alison Jackson to capture his latest designs.
Jackson is known for here "royal" shoots, having placed the Duke and Duchess of Cambridge, Prince Harry and Pippa Middleton, and Camilla and Prince Charles lookalikes in various risque situations.
Go to next video: Kate and Pippa lookalikes at LFW