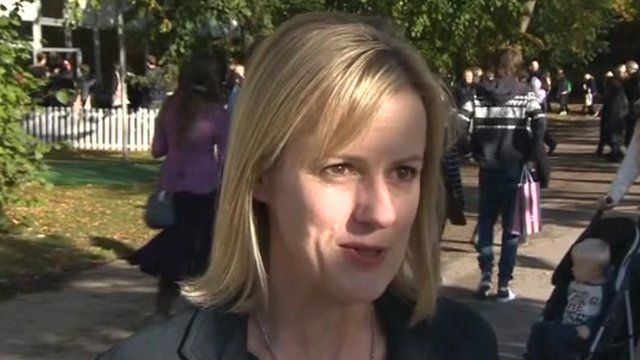 Video
Times Cheltenham Literature Festival gets under way
Thousands of avid readers have been taking advantage of the opportunity to meet famous authors, as the Times Cheltenham Literature Festival got under way.
Familiar names such as JK Rowling, Salman Rushdie, Michael Palin, Kofi Annan and Sir Roger Moore will appear at events in the town over the next 10 days.
The BBC's Nick Higham went along and spoke to journalist turned author JJ Moyes, who said that such events were an important opportunity for authors to connect with their fans.
Go to next video: Meet the Author: Antonio Carluccio