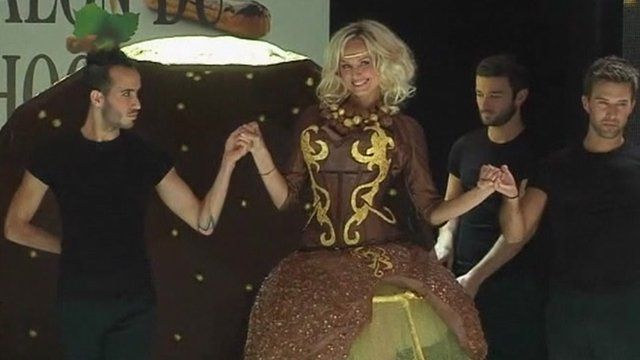 Video
Chocolate fashion show in Paris
A fashion show featuring couture made almost entirely of chocolate has taken place in Paris.
Chocolate and fashion - two things loved by many people.
Now a fashion show in Paris has brought the two together with a catwalk parade featuring quirky designs from around the world, made almost entirely out of chocolate.
Tom Bayly reports.