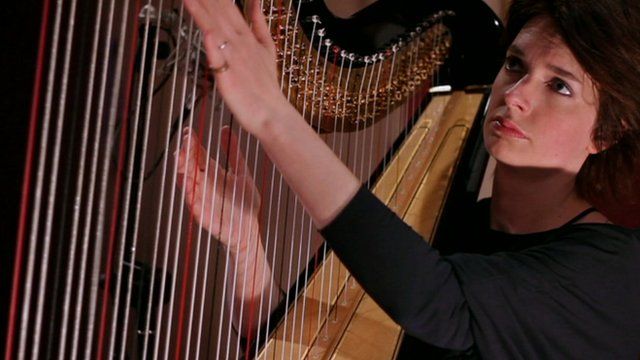 Video
Queen of Harps helps find Royal harpists
Former Royal harpist to Prince Charles, Catrin Finch, is championing others to take up the instrument.
Finch had to give up the position in 2005 when she passed the maximum age of 25 but now she assists in finding Royal harpists.
Born in Llanon, Ceredigion in 1980, Finch learnt the harp, from a very early age.
She told BBC Breakfast about her music career.
Concert footage courtesy of Acapela Studio.
Go to next video: Entertainment Headlines