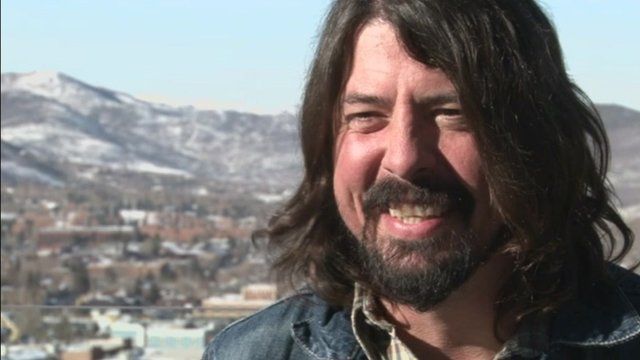 Video
Foo Fighter Dave Grohl turns director for music studio documentary
Nirvana drummer, Foo Fighters frontman and now director. US musician Dave Grohl has unveiled his first feature-length film, a documentary about the legendary Los Angeles studio Sound City, at the Sundance Film Festival in Utah.
Sound City was the recording home of Nirvana, Red Hot Chili Peppers, Johnny Cash, Neil Young, Fleetwood Mac, Tom Petty, Metallica, Rage Against the Machine and, most recently, Arctic Monkeys.
But, after four decades, it closed down in 2011 - inspiring Grohl to make a film that had its world premiere at Sundance.
Grohl told the BBC's Emma Jones about the film - and the future of the Foo Fighters.
Go to next video: Pussy Riot film Sundance premiere