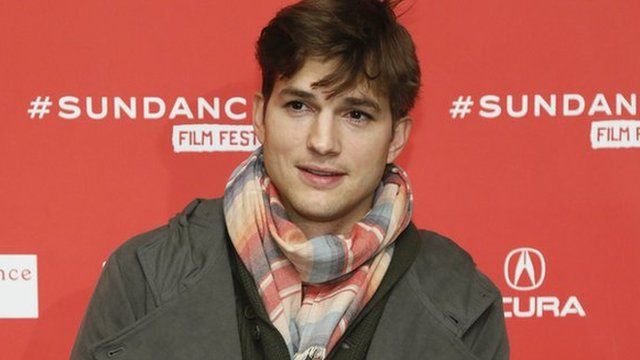 Video
Ashton Kutcher receives mixed reviews for Steve Jobs biopic
Actor Ashton Kutcher has received mixed reviews for his portrayal of Steve Jobs in a biopic of the Apple founder, which premiered at the close of this year's Sundance Film Festival.
Jobs looks at Apple's origins in the 1970s, following its founder up to the launch of the first iPod in 2001.
Writing in the Daily Telegraph, critic Sebastian Doggart said that "where the film completely falls down is in director Joshua Michael Stern's disastrous decision to cast Ashton Kutcher in the central role."
However, Hollywood Reporter reviewer Justin Lowe commended Kutcher's performance, saying he "faithfully recreates some of his character's physical mannerisms" and managed a "fair imitation of Jobs' speaking style".
Kutcher helped unveil the premiere of the biopic on Friday, and spoke to reporters about why it was so difficult to play such an well-known man.
Film clip courtesy of Open Road Films