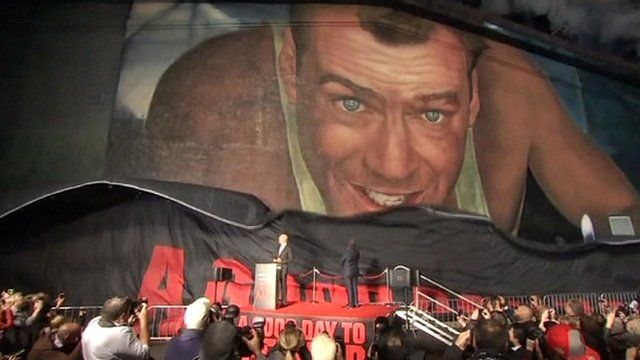 Video
Shy Hard: Bruce Willis bashful as huge mural unveiled
Die Hard actor Bruce Willis was bashful as he was honoured with a large mural of his face in Los Angeles.
Known as one of the toughest stars in Hollywood, he confessed: "It makes me shy. Well, it's big isn't it?"
Willis seemed slightly wistful marking the 25th anniversary of the original film.
"I feel like it went by in a whisper", he said.
The 57-year-old action star said he was still going strong in the latest in the franchise, A Good Day to Die Hard, "I'm still doing it: I still run, I still fight, jump, bleed."