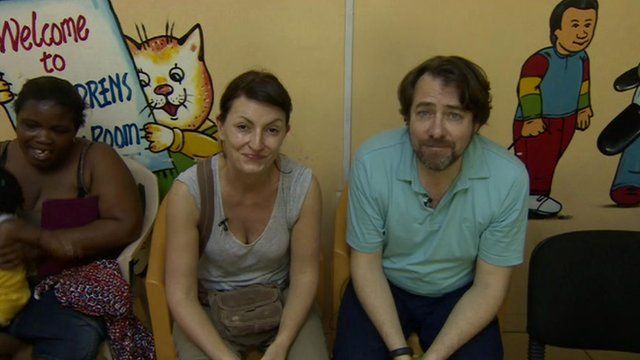 Video
McCall and Ross mark 25 years of Comic Relief with Ghana visit
Presenters Davina McCall and Jonathan Ross have been visiting a Comic Relief project in Ghana to mark 25 years since the first Red Nose Day.
In that time the telethon has raised £800m for those in need across the UK and in the world's poorest countries.
McCall said: "Over the last 25 years Comic Relief has seen a real change in Africa. Africa is helping itself."
Go to next video: Henry on 25 years of Comic Relief