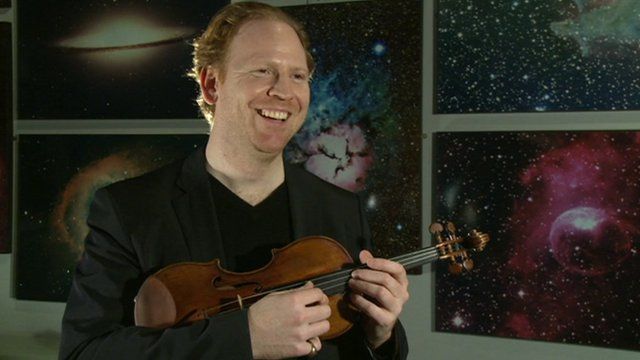 Video
Violinist Daniel Hope on the link between music and the planets.
Violinist Daniel Hope believes there is a link between science and music.
Earlier this week, he performed pieces from a new album at the World Museum Liverpool, the home of the only free planetarium in the UK.
Inspired by the movement of the planets, Hope brought together a selection of works by such diverse composers as Alex Baranowski, Gabriel Prokofiev and JS Bach among others.
Hope spoke to BBC News about his passion for music and for the Universe.
Produced by Claudia Redmond and Emyr Cummins.