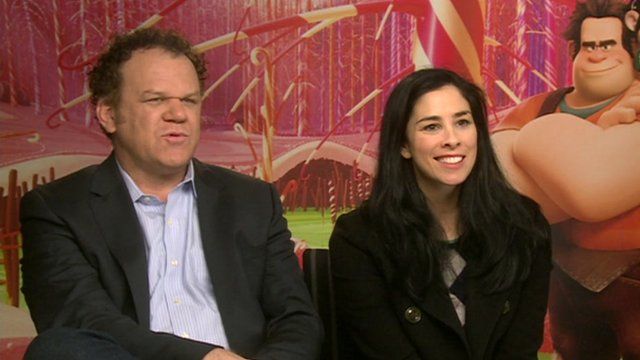 Video
John C Reilly and Sarah Silverman talk Wreck-It Ralph
The stars of Disney's Oscar-nominated animated feature Wreck-It Ralph have spoken about creating their characters for the film.
Sarah Silverman stars alongside John C Reilly, who plays the titular Wreck-It Ralph - a video-game villain who wants to become a hero.
Reilly and Silverman spoke to the BBC's Kev Geoghegan about influencing their characters and improvising.
Wreck-It Ralph clips courtesy of Disney
Go to next video: Daniel Day-Lewis interview in full