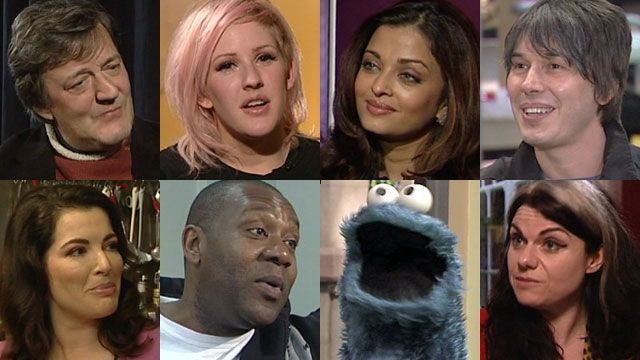 Video
Best of Five Minutes With... Part Two
Since 2008 Matthew Stadlen has interviewed more than 200 people for the BBC News Five Minutes With... series.
Celebrities and newsmakers from the worlds of sport, film, music, media, the arts and politics have all answered questions about themselves against the clock.
In this second compilation of some of the best moments from the past five years, Matt hears from dozens of stars, including Ricky Gervais, Lord Sugar, Kelly Brook, Raymond Blanc, Tracey Emin, Serena Williams, Damian Lewis and the characters of Sesame Street.