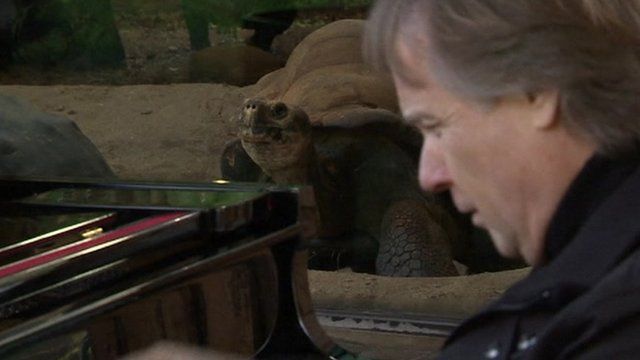 Video
Making sweet music for Galapagos tortoises
French pianist Richard Clayderman, famous for his classic hit 'Balade pour Adeline', has been performing to a rather different audience at London Zoo.
He played music for a group of Galapagos tortoises in an attempt to encourage them to mate.
The enclosure contained five tortoises, four females and one male, who is now over 70 years old.