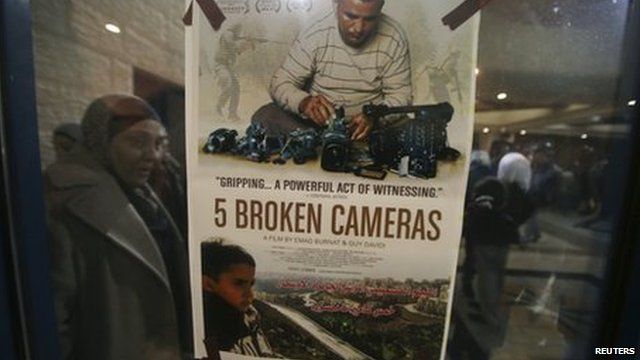 Video
Oscars: From West Bank to Hollywood
The conflict between Israel and the Palestinians is the subject of two documentaries competing in the Best Documentary category at Sunday's Oscars.
They tell the story in very different ways.
5 Broken Cameras chronicles life under the Israeli occupation in the West Bank village of Bal'in, and its weekly protests against the Israeli army.
Meanwhile, The Gatekeepers chronicles modern Israel through the eyes of every living former director of the Israeli internal security agency.
Kevin Connolly reports from the West Bank.