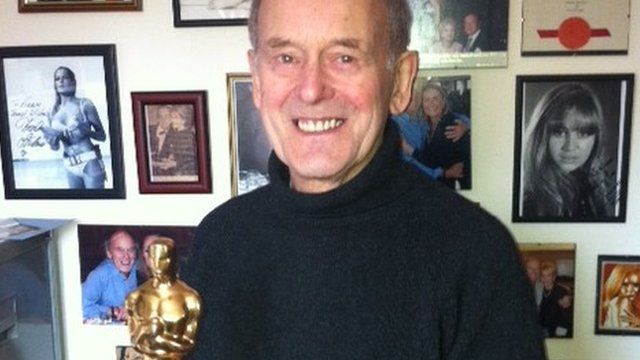 Video
The man who won the first Oscar for James Bond
No James Bond film has won an Oscar for 47 years, but that could all change at Sunday's award ceremony where Skyfall is up for five nominations, including Best Song for Adele's track Skyfall.
Norman Wanstall won the first James Bond Oscar in 1965.
Arts correspondent Colin Paterson tracked down the only living James Bond Oscar winner, Norman Wanstall, who won for the sound effects on Goldfinger.
First broadcast on BBC Radio 4's Today programme on Saturday 23 February 2013.