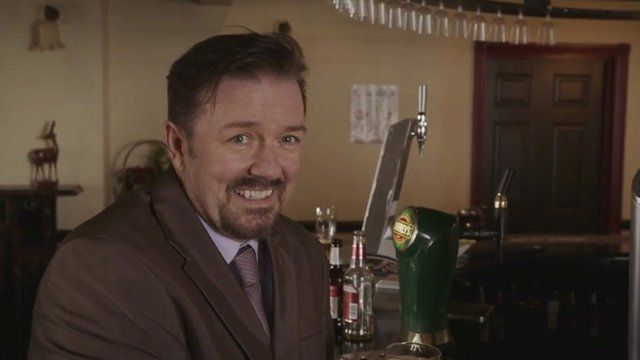 Video
Ricky Gervais back with The Office's Brent for Comic Relief
Comedian Ricky Gervais is bringing back The Office's David Brent for Comic Relief.
He will reprise his role as the former manager of Slough paper merchants Wernham Hogg, in The Office Revisited, for Red Nose Day on 15 March.
It has been 10 years since Gervais has been seen on British TV as David Brent.