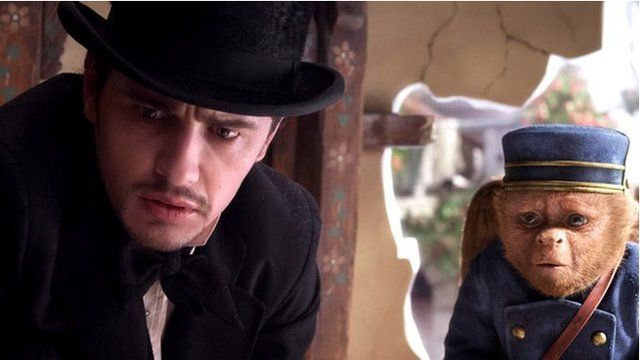 Video
Wizard of Oz prequel 'a risk' for Franco and Braff
James Franco and Zach Braff star in director Sam Raimi's re-imagining of The Wizard of Oz.
Oz The Great And Powerful is a prequel to the the familiar Wizard of Oz story made famous by the 1939 film.
Franco takes the lead role as Oscar Diggs and Braff stars as his side-kick monkey Frank.
The pair spoke to the BBC's Georgie Rogers about how they re-created the fairytale world for a new take on the beloved story.