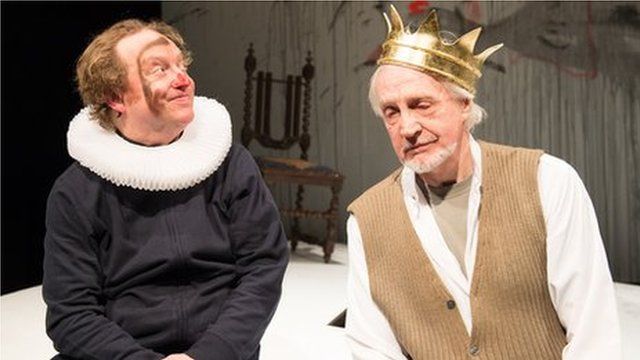 Video
Actor on strokes and Shakespeare
The veteran actor Edward Petherbridge was two days into rehearsals for King Lear when he suffered two strokes. He is now back on stage and has turned the experience into a new show about having the strokes and missing the chance to play Lear.
After more than five decades as one of Britain's most dependable and distinguished thespians, Edward Petherbridge had never had the chance to tackle an actor's biggest challenge - a lead role in one of Shakespeare's great tragedies.
Referring to his two strokes, Mr Petherbridge told BBC arts reporter Ian Youngs for the Today programme: "By the second time I was paralysed on my right hand side. Couldn't write, couldn't walk very well at all and couldn't see very well. And the rest is...the history of this show, actually'."
First broadcast on BBC Radio 4's Today programme on Thursday 7 March 2013.