Media player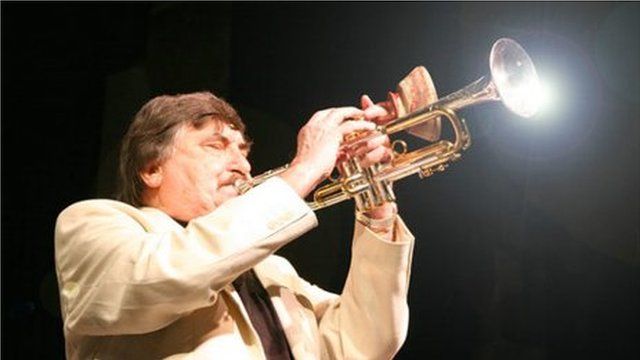 Media playback is unsupported on your device
Video
Kenny Ball, jazz trumpeter, dies at 82
Jazz trumpeter Kenny Ball has died at the age of 82 after suffering from pneumonia, his manager has confirmed.
He was best known as the lead trumpet player in the band Kenny Ball and his Jazzmen in the late 1950s and 1960s and for his regular TV appearances with comic duo Morecambe and Wise.
In January 2013, Kenny Ball joined Clare Teal on Radio 2 to talk about his life and career spanning over 50 years.