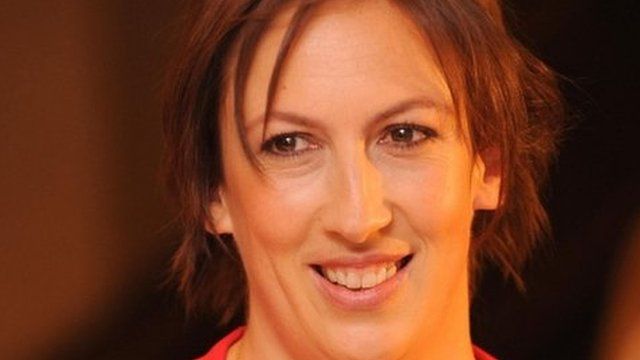 Video
Call The Midwife Star Miranda Hart does Dirty Dancing
TV star Miranda Hart will be doing a live Strictly Come Dancing routine on The One Show on Tuesday night.
The Call The Midwife star was told about her first challenge live on Radio 2 on Monday morning by breakfast show host Chris Evans.
Over the course of the week she will be taken to Manchester, Birmingham and Oxford, before finishing in London on Friday, which is Red Nose Day.
Money raised through her Red Nose Challenge will help Comic Relief's work in the UK and Africa.
Go to next video: David Brent is back for Comic Relief