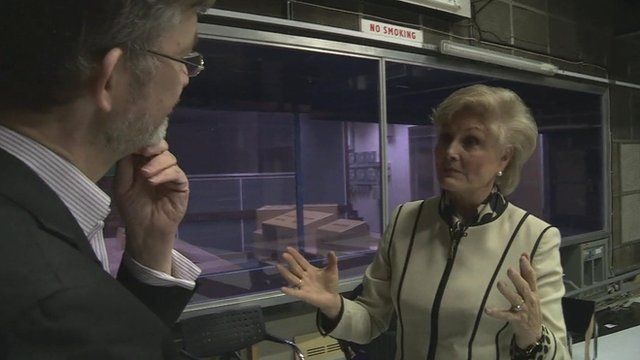 Video
Angela Rippon revisits old TV studio
BBC TV News moves to its new home at Broadcasting House in Central London on Monday, leaving behind its studios in Television Centre where it had been since 1969.
Angela Rippon was a reporter for TV News in the 1970s and then became the first regular female newsreader.
She is often remembered for the famous dance sequence in the 1976 Morecambe and Wise Christmas Special.
Nick Higham took her back to the original studio at TV Centre where she used to read the news.
Go to next video: Last Six O'Clock News from TV Centre