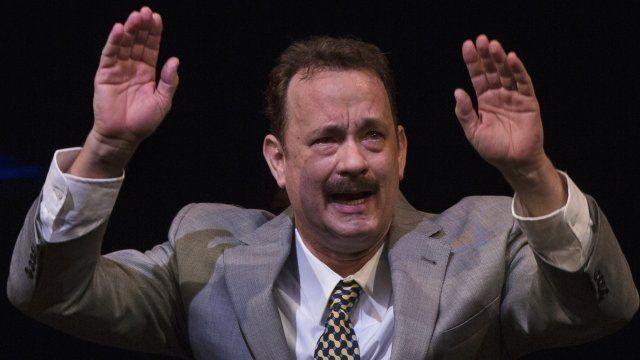 Video
Tom Hanks Broadway debut in Ephron play Lucky Guy
Tom Hanks has made his Broadway debut in the Nora Ephron play Lucky Guy.
Hanks previously worked with screenwriter Ephron, who died last year, on Sleepless in Seattle and You've Got Mail.
The new play follows the life of tabloid columnist and Pulitzer prize-winning journalist Mike McAlary.
The actor described the role as "hard work" but "a blast".
Go to next video: Stellar Cloud Atlas cast on red carpet