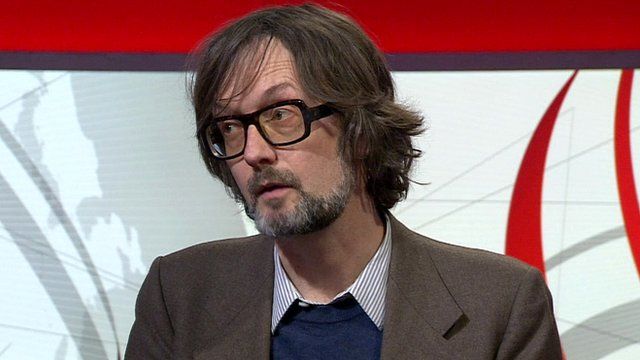 Video
Thatcher song row: Play 'witch' song in full, says Jarvis Cocker
The Wizard of Oz song at the centre of an anti-Margaret Thatcher campaign will not be played in full on the Official Chart Show.
Instead a five-second clip of the 51-second song will be aired as part of a Newsbeat report, Radio 1 controller Ben Cooper said.
Sales of Ding Dong! The Witch is Dead have soared since the former Prime Minister's death on Monday, aged 87.
The singer, Jarvis Cocker, who has his own show on BBC Radio 6 Music, said it was an issue of free speech and the song should be played in full.
Go to next video: Radio 1 boss explains song decision