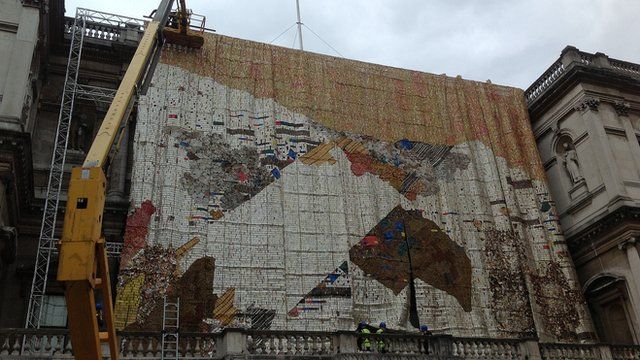 Video
Rubbish artwork on display at the Royal Academy
Artist El Anatsui has unveiled his latest creation at the Royal Academy of Arts in London.
The work, called TSIATSIA - Searching for Connection, is made from aluminium bottle tops and printing plates and measures 51ft by 82ft. The piece is so large it covers the entire façade of Burlington house at the Royal Academy and will be in place until August.
His most iconic pieces, which sell for thousands of pounds, are made from thousands of bottle tops strung together with copper wire to form enormous shimmering sheets which undulate and fold into different shapes.
El Anatsui explains how he put the piece together.