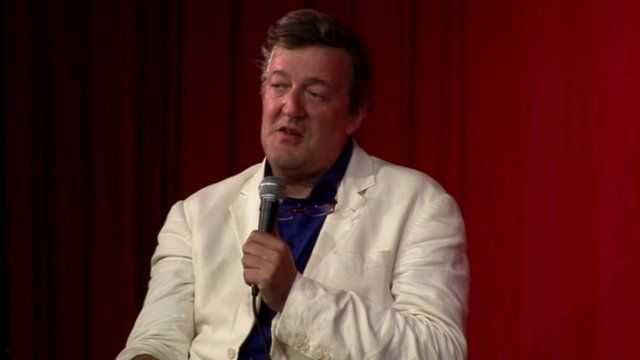 Video
Stephen Fry reveals he attempted suicide in 2012
Stephen Fry has revealed he had to be brought back to the UK to be "looked after" last year after attempting suicide while filming abroad.
In an interview for Richard Herring's Leicester Square Theatre Podcast, Fry said: "I took a huge number of pills and a huge [amount] of vodka."
The actor revealed his producer found him in an "unconscious state".
Fry, who has bipolar disorder, has discussed his struggle with mental health issues in the past.
Jon Brain reports.
Go to next video: Stephen Fry on suicide attempt