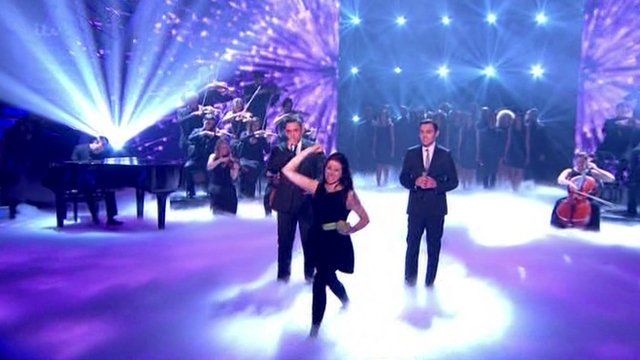 Video
Eggs thrown at Britain's Got Talent Final
The final of Britain's Got Talent was disrupted when a woman ran from the back of the stage and threw eggs at the judges during one of the performances.
The incident happened during a performance by Welsh singing brothers Richard and Adam Johnson, who continued singing as the woman was taken off stage by security guards.
She was later revealed to be 30-year-old Natalie Holt, a member of Richard and Adam's own backing group.
The show was won by shadow dance group Attraction.
Go to next video: Has this talented teen got what it takes?