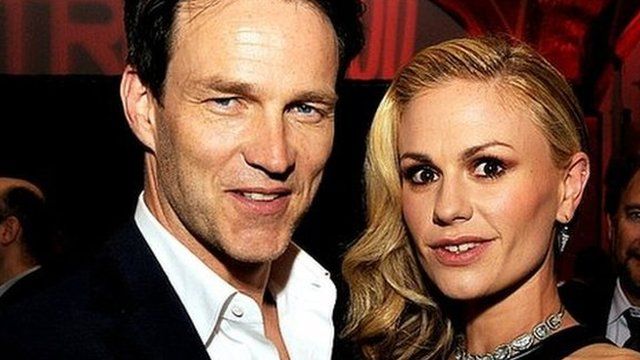 Video
Anna Paquin and Stephen Moyer return for Vampire series True Blood
True Blood stars Anna Paquin and Stephen Moyer joined the cast for the premiere of the sixth season of the show.
The onscreen and real-life couple Anna Paquin and Stephen Moyer are no strangers to the media spotlight but admitted they are both very private people and don't like watching themselves on screen.
The supernatural series centres around telepathic waitress Sookie Stackhouse, played by Anna Paquin, who falls for vampire Bill Compton, played by Stephen Moyer. The couple married in real life in 2010.
Go to next video: Byzantium toughens up vampire genre