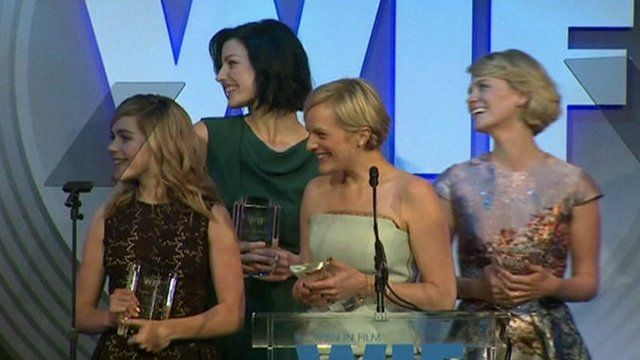 Video
The Women in Film Awards are held in Los Angeles
The Women in Film Awards have celebrated turning 40 with a star studded bash in Los Angeles.
Actress Holly Hunter presented the female cast of Mad Men with the 'excellence in television' prize and Laura Linney was handed the Crystal award for 'excellence in film'.
Will and Grace star Debra Messing was also on hand to talk about what changes she would like to see in Hollywood.
Go to next video: Women seen and not heard in film?