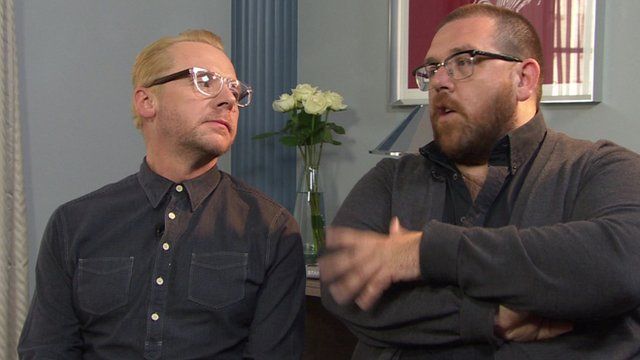 Video
Simon Pegg and Nick Frost on The World's End
Simon Pegg and Nick Frost first worked on a movie with director Edgar Wright 9 years ago.
Shaun of the Dead became a box office hit and was followed 3 years later by Hot Fuzz.
Now the trio have teamed up again for the final film in their 'Cornetto Trilogy': The World's End.
Clips courtesy of Universal Pictures
Go to next video: Letchworth features in comedy film