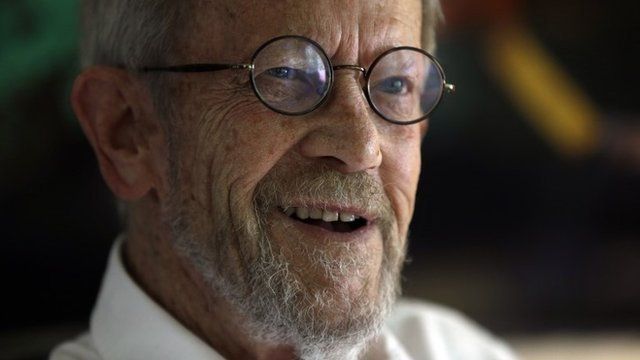 Video
'No Tarantino without Leonard'
American author Elmore Leonard, whose ear for gritty, realistic dialogue helped bring dozens of hard-bitten crooks, cops and cowboys to life in nearly 50 novels, died on Tuesday at the age of 87.
Crime writer Mark Billingham said Elmore Leonard re-invented the crime and mystery novel in the 70s with a focus on character, dialogue and the story.
"I don't think you would have Quentin Tarantino today without Elmore Leonard," he added.
Erica Wagner, former literary editor of the Times, said Elmore Leonard wrote in a minimalist style where adjectives and adverbs were frowned on.
"The reader has to do quite a lot of work," she said.
First broadcast on BBC Radio 4's Today programme on Wednesday 21 August 2013.