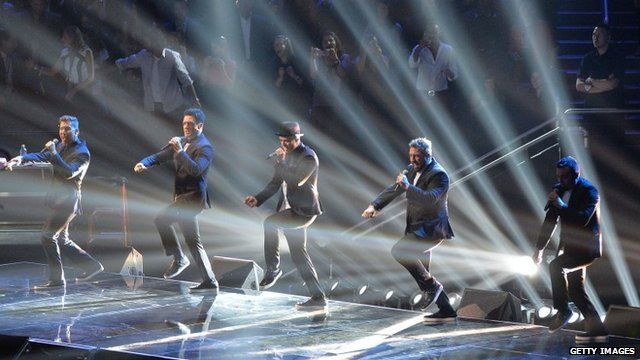 Video
MTV Awards: 'N Sync reunite with Justin Timberlake for MTV VMAs
Justin Timberlake and One Direction were among the big winners picking up "moonmen" at MTV's annual Video Music Awards on Sunday.
Timberlake, who collected four awards including Video of the Year, also reunited with his former 'N Sync bandmates during his performance at the ceremony in Brooklyn.
Meanwhile pop star Miley Cyrus sparked a social media storm following her raunchy performance.
Video courtesy of MTV
Go to next video: Fans flock to One Direction premiere