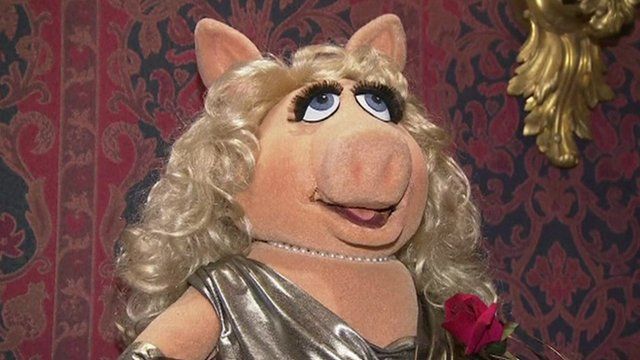 Video
Kermit and Miss Piggy reunited
The Miss Piggy puppet has been donated to the American History Museum, to be reunited with Kermit the Frog who has been there since 1994.
Kermit the Frog has languished alone in a glass case, since being donated to the National Museum of American History in 1994.
Now, more than 20 Jim Henson puppets and props, including Miss Piggy, have been donated to the museum in Washington DC on the anniversary of the creator's birthday.