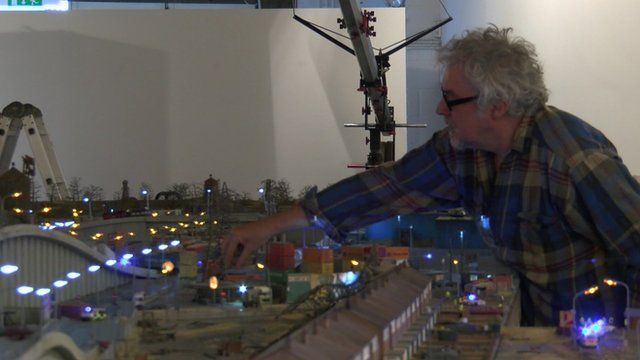 Video
Creating a pint size "police state"
Jimmy Cauty shot to fame in the late 80s as one half of dance act KLF.
After worldwide chart success with tracks like 3 AM Eternal and Last Train to Transcentral, Cauty and KLF partner Bill Drummond set up the K Foundation, which aimed to subvert the contemporary art world.
In one 'subverting stunt' they famously burnt a reported million pounds in cash and vowed not to talk publically about the prank for another 23 years.
That embargo remains in place and both Drummond and Cauty are now separately working on their own creative projects.
Cauty's latest work The Aftermath Dislocation Principle, goes on public display on Monday 7 October at the Hoxton Arches gallery in London.
The Aftermath Dislocation Principle is a vast scale model of what Cauty describes as a 'perfect police state' and is a follow on from the artist's 2011 exhibition Riot in a Jam Jar.
But what it actually means is still in some doubt…
Produced by Alex Stanger
Go to next video: Over £2m raised by Gromit auction