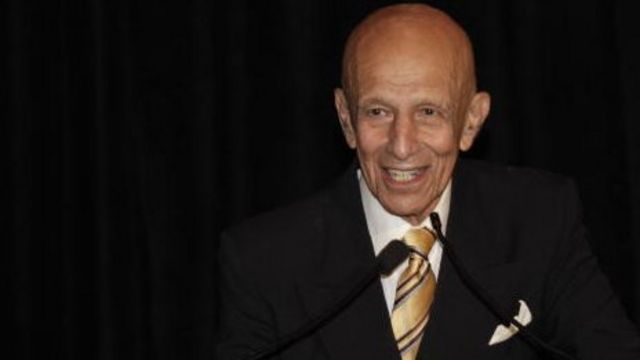 Video
Alex Katz art exhibition on tour 'like the Stones'
Born in 1927 in New York, Alex Katz is one of the most important and respected living American artists.
But the 86-year-old shows no sign of slowing down.
A major influence on Pop Art, he has spent his career breaking new ground and currently has an exhibition dedicated to his career in Middlesbrough.
Despite his age, Mr Katz told BBC's arts correspondent Colin Paterson that he still wanted to stand out from the crowd.
Mr Katz accepted that his travelling art exhibition could be compared to a rock band going on tour.
"It's like the Stones," he joked.
First broadcast on BBC Radio 4's Today programme on Thursday 10 October 2013.