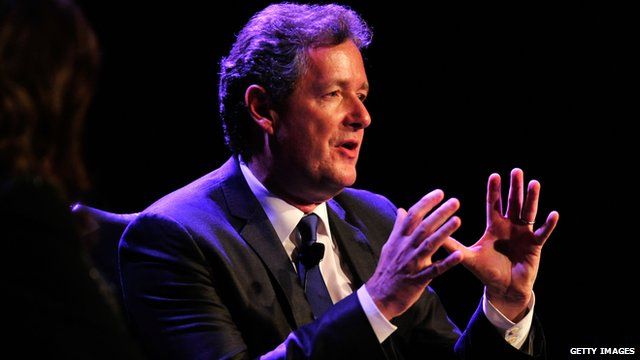 Video
Piers Morgan: New press laws 'ridiculous'
Piers Morgan has been named as the eighth most influential British Twitter user, behind David Cameron, Ed Sheeran, and the five members of One Direction.
Speaking to the Today programme, he said: "I think I put a lot of effort into my Twitter account. I engage in a lively and provocative way."
He also discussed the new royal charter on press regulation, which was granted by the Privy Council on Tuesday.
"Britain has some of the most draconian laws against newspapers and journalists than any country in the world. The idea that you need more is ridiculous," he said.
First broadcast on the Today programme on Thursday 31 October.
Go to next video: Press law 'already highly effective'