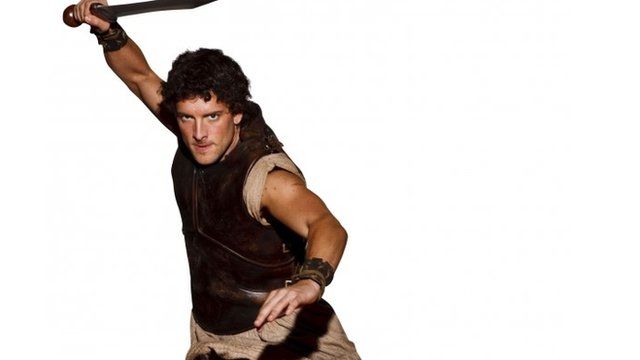 Video
Atlantis star Jack Donnelly stabbed himself on set
Jack Donnelly and Roberts Emms from the television programme Atlantis joined BBC Breakfast to talk about the show.
Jack, 28, who does his own stunts, was seriously injured after taking the wrong knife on to the set.
He said: "I meant to grab a rubber knife but I picked up a real one that was meant to be used for a close-up and I stabbed myself through the elbow".
The actors Jack Donnelly and Robert Emms, who play Jason and Pythagoras explained what happens when stunts go wrong.
Go to next video: Does Merlin believe in magic?