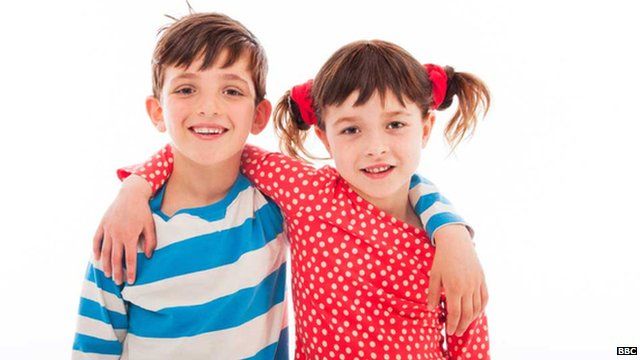 Video
Is return of children's classic TV about nostalgia?
Topsy and Tim, the five-year-old twins who featured in a series of books first published more than 50 years ago, make their first ever appearance on children's television with a new series beginning on CBeebies.
The stories are about the everyday things of childhood, from playing in the garden to going to the doctors. Other classics like the Clangers and Peter Rabbit have also made their way onto screens recently.
Speaking to the Today programme, Cressida Cowell, author of the How to Train Your Dragon book series, believes that bringing back old favourites makes parents want to watch the programmes with their children, because of nostalgia.
She said: "If you look back to programmes that you enjoyed with your parents like Dad's Army or Morecambe and Wise, or any of those things, they have such power and live with you all your life."
Greg Childs, former executive producer for CBBC & Cbeebies, and now director of the Children's Media Foundation explained: "You need a range of programmes. You need new ideas to be encouraged, whilst supporting them with older ones."
First broadcast on BBC Radio 4's Today programme on Monday 11 November 2013.